The Kardashians and Jenners have ruined numerous athletes careers by dating them in the past. The Kendall Jenner Curse is the most recent of a long stint of bad sports curses. We all remember Jessica Simpson coming to watch Cowboys games and completely causing Tony Romo to unravel.
Now we have Drake. No he doesn't date these athletes, he is just a massive fan boy. If there was a definition of a bandwagon in the dictionary, Drake's picture would undoubtedly be right next to it. Drake has no doubt been the artist of a generation, but his history with stanning really good sports teams and athletes hasn't worked out well for those parties involved.
This comes on the heels of Conor McGregor losing to Khabib Nurmagomedov at UFC 229. Drake hung out with Conor at weigh-ins and even donned an Irish flag. McGregor lost the fight and pandemonium unfolded in Las Vegas. Was this all Drake's fault? Well, it's tough to say, but his prior record doesn't exactly help his cause.
Where it all began.
In 2004, Aubrey Drake Graham was the star of the show Degrassi on Nickelodeon. He was the standout player on the Degrassi High basketball team until he was gunned down and paralyzed in the show, effectively ending his basketball career. Yes, this was a television show, but this only further proves Drake has always been a bandwagon cheering for other people because he himself couldn't get it done in the sports world.
The Toronto Raptors
In 2013, Drake entered an agreement with the Toronto Raptors to become their "Global Ambassador." Since then, Drake has been sitting court side at pretty much every important Raptors game and been yelling at opposing teams and players. The Toronto Raptors have also become the number one choke artists in the NBA while he has been sitting court side. The Raptors probably won't ever win a championship with Drake in their corner, but hey, at least they are a good basketball team in the regular season.
The Miami Heat
Again in 2013, Drake wanted to join the celebration with LeBron James and the Miami Heat after they had just won the NBA Finals against the San Antonio Spurs. At first, Drake was actually denied entrance to the after parties and celebrations, but in the end they partied together all night. Sure enough in the 2014 NBA Finals, the Spurs got their revenge on the Heat, 4-1, and Lebron James left Miami to go back to Cleveland. Starting to see a common theme here? Hang out with Drake and your team will probably have some complications arise.
The Kentucky Wildcats
2014 wasn't exactly a great year for the famous rapper either. After giving the Kentucky Wildcats basketball team engraved rings two seasons before for winning a national championship, he tried to give the team a speech after their semifinal win in the Final Four. His speech was so inspiring that Shabazz Napier and UConn came out and upset the Wildcats to win the National Championship. Drake still actively hangs around the Kentucky basketball team , who have not won a championship since he gave them engraved rings in 2012.
Johnny Manziel
Johnny Football and Drake have a relationship dating back to about 2012 when Manziel won the Heisman trophy. Manziel was already known for being somewhat of a party animal, but hanging out with Drake only boosted his ego and gained him national notoriety. Johnny Manziel actually got a tattoo of Drake's brand OVO (October's Very Own). Manziel was drafted in the first round by the Cleveland Browns and saw his career quickly turn to turmoil because of off the field partying antics like railing lines of cocaine and drinking with porn stars. Hanging out with Drake as a professional athlete puts that athlete at an automatic disadvantage. Manziel never made it back to the NFL after failing in the Canadian Football League, but according to the internet, Drake and JFF are still friends to this day.
Serena Williams?
Drake and Serena Williams have always had an interesting relationship because they always claimed to be just friends, but they have been spotted kissing in public multiple times. Drake was always a fan of Serena and attended a ton of her matches over the years. Williams is the best tennis player of all time, so there is no way Drake could ruin this, right? Wrong. Drake showed up to the US Open in 2015 after the two had split up and Williams lost in the semi-finals as a heavy favorite. Williams' ex-boyfriend Common actually released a diss track about Drake named "Sweet." Drake was seen at a Williams match again in 2018, but this time without the love affair.
OBJ
Odell Beckham Jr. has been one of the best wide receivers in the NFL since he made "The Catch." So of course Drake latched on to him and the two hung out. Since they started hanging out, Beckham has been seen in pictures with a blunt, a white powdery substance and strippers. Not like this is crazy and out of the ordinary, but Drake likes to party. So if your favorite athlete is hanging out with Drake, you should probably be a little bit worried. Beckham broke his leg early in the 2017 season and has most recently made some negative comments about his quarterback Eli Manning that has caused trouble in the New York Giants locker room.
Conor McGregor
Most recently, Drake was spotted with Conor McGregor sporting an Irish flag in support of the UFC superstar. McGregor has been considered one of the greatest pound-for-pound fighters of all time, but then Drake comes a long and starts hanging out with him and Conor loses in the 4th round to Khabib Nurmagomedov. Everything that unfolded after the fight with Khabib's corner jumping Conor and his crew probably wasn't Drake's doing, but he was present. You can never undermine the presence of Drake at a sporting event and whomever he is cheering for losing.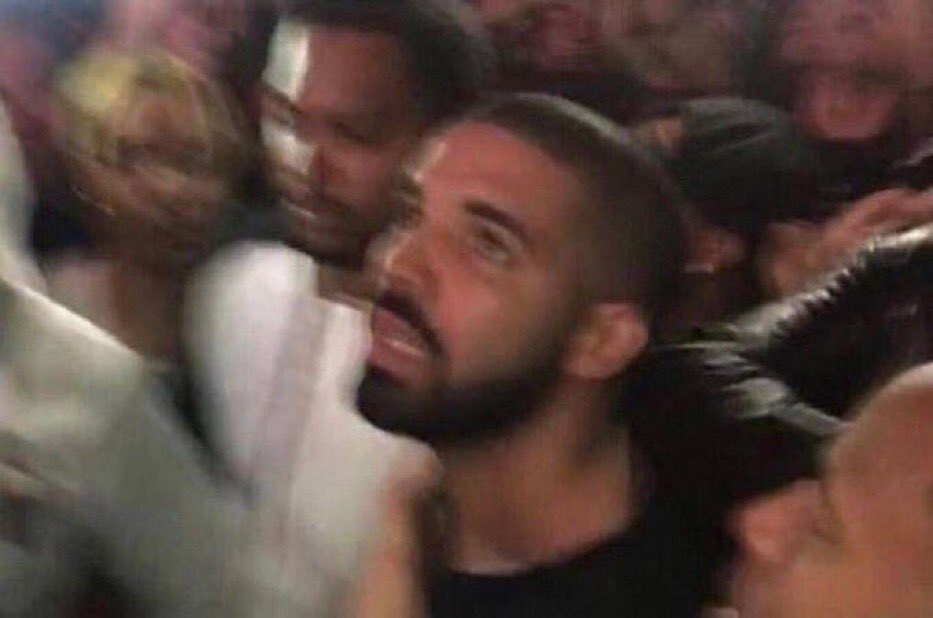 College…
Drake has also been seen sporting a Tennessee sweatshirt with letters being ripped off so it can spell "finesse." Tennessee has been a dumpster fire for years, but now with the Drake endorsement, they are for sure going to continue to be there for a long time to come. Drake also shot a music video in 2018 on the Miami Hurricanes campus repping The U and sporting Miami gear. Miami's football team opened the season by getting absolutely blown out by LSU. If Drake endorses your school or team or favorite athlete, just know they probably won't be winning anything special for some time to come.
The one that makes me the most nervous is that Drake has been spotted multiple times rocking a Zion Williamson Spartanburg Day jersey. Zion is now a freshman at Duke, but he may have very well jinxed the young man's career before it has even started. I don't want to put any bad juju on the freshman phenom, but a Drake endorsement has been an absolute curse up until this point. Until something changes, Drake is still going to be a sports world curse. Listen, if the Raptors or Kentucky were to win a championship this year or maybe Johnny Manziel make it back to the NFL, the curse could collectively die. Until that happens though, the Drake sports curse is alive and well. Be very cautious, sports fans, if your favorite team or athlete starts hanging out with Drake, you are probably in for a long couple of years.
-Johnny Rambos